Tea ceremony (fully booked, waiting list possible)
Sunday 10 March 2019, 14-16 hrs.
One of the first activities organized by De Ketelfactory during the exhibition 'stil' is a tea ceremony. The Canadian Jeff Fuchs – explorer, mountaineer and writer – will tell about his research into the origins of tea. Jeff is the only Westerner who crossed the entire 5.000 km of 'The Tea Horse Road', a thirteen hundred year old trade route.
By showing film fragments and photographs he made during his 7,5 months lasting trip, he explains the tea's role in binding the Himalayan world with Southeast Asia, China, and beyond.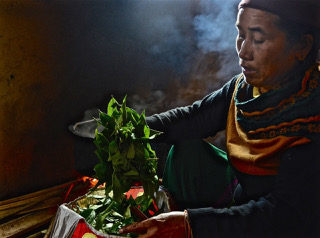 In between Jeff will serve a tea ceremony with tea from 600 year old tea trees.
Please watch the trailer for the film 'The Tea Explorer'. The film has gotten some nice awards.
Entrance: € 10
Registration required via info@deketelfactory.nl