One of the first activities organized by De Ketelfactory during the exhibition 'stil' is a tea ceremony. The Canadian Jeff Fuchs – explorer, mountaineer and writer – will tell about his research into the origins of tea. Jeff is the only Westerner who crossed the entire 5.000 km of 'The Tea Horse Road', a thirteen hundred year old trade route.
By showing film fragments and photographs he made during his 7,5 months lasting trip, he explains the tea's role in binding the Himalayan world with Southeast Asia, China, and beyond.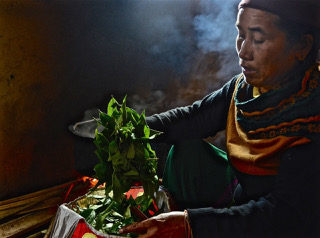 Please watch the trailer for the film 'The Tea Explorer'. The film has gotten some nice awards.
By popular request, De Ketelfactory will now be showing the entire film. While you enjoy a cup of tea, you can join us in the filmroom of De Ketelfactory to watch the film in peace on Pentecost, the 9th of June at 1.30 pm and at 3.30pm.
Do sign up through info@deketelfactory.nl, full=full!