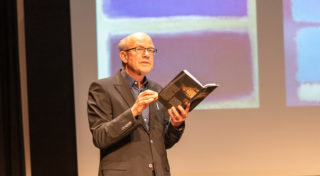 Thursday 27 June 2019, 20.00-22.00 hrs.
At the beautiful Schiedam library (the former corn fair) Kester Freriks is guest of the literary cafe of the Literair Gezelschap. He talks about his book 'Stilte, ruimte, duisternis' which initiated the exhibition 'stil'. The book was nominated for both the Jan Wolkers prize as well as the Jan Hanlo Essay prize 2019.
Costs: € 10. Registration by klantenservice@debibliotheekschiedam.nl.